Donations
The Lijssenthoek research archives are well provided with photographs, documents, books and letters. Many relatives have already delivered some kind of information, mainly copies of documents. A donation of personal objects is an emotional event, as these items are part of the family history. However, it is worth considering the possibility. The project gladly accepts personal objects related to victims buried in Lijssenthoek. Objects which are indirectly linked with the history of the location (postcards, field hospital objects, etc.) are more than welcome.
In the new visitor centre the donations are presented to you in a cabinet. The content of the cabinet will therefore change regularly.
Do you have any documentation, objects or photographs related to the victims buried here? The Lijssenthoek Archive accepts your loan or donation with gratitude. Please contact us via lijssenthoek@poperinge.be
On this page we present a listing of the donations we already received.
1. Brian Dance and his wife Brenda (nee Leggatt) donated a postcard book 'in memory of Uncle Ernest Albert Leggatt'. Private Leggatt (14/08/1918) is buried in Lijssenthoek Military Cemetery.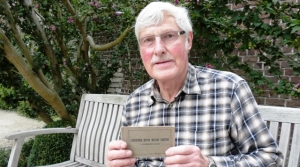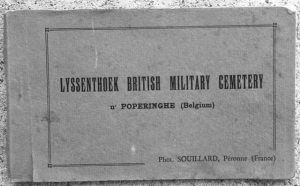 2. Andrew Bishop has given on loan:
Two Memorial Plaques : 154484 Sapper A.S.Hopgood Canadian Railway Troop; 65776 L/Cpl J.N.Lester Royal Army Medical Corps.
Four British War Medals : 440244 Sapper A.L.Ellis; 159974 J.T.Jenkin Royal Engineers; 27286 2nd Cpl T.W.Hudspith Royal Engineers; 2nd Lieutenant W.H.Archbold.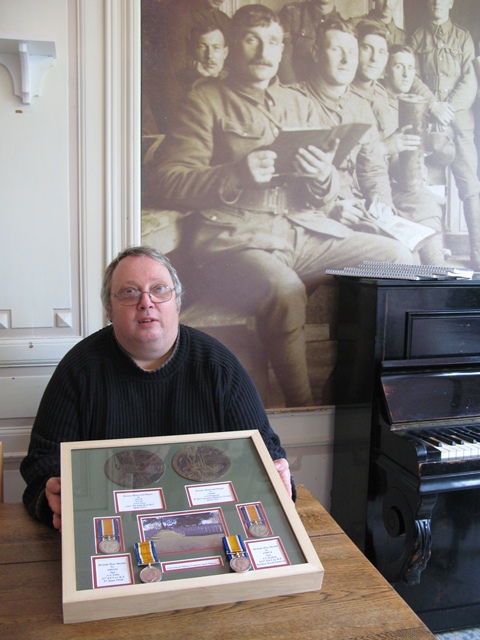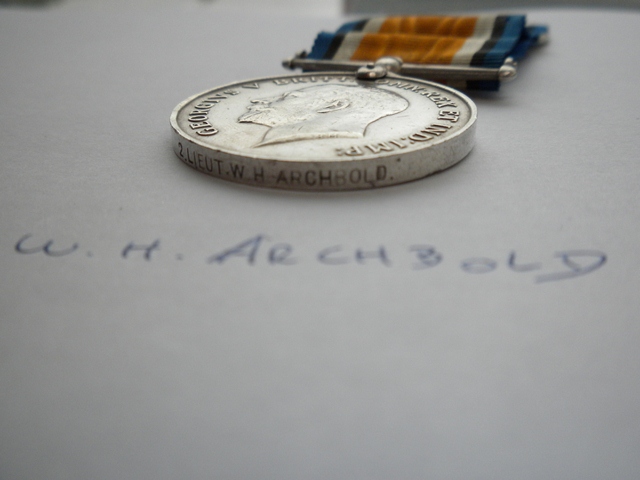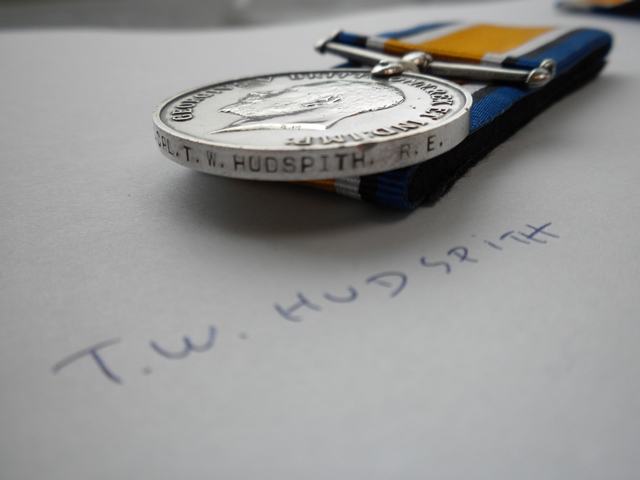 3. André Decrock gave us on loan:
Several archeological objects which have been found in the hospital grounds.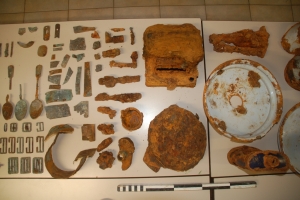 4. Grant Cornwell gave us on loan:
Two photographs, medals and memorial plaque, CWGC paperwork and school medal for A/69 Rifleman Frederick Warner, Kings Royal Rifle Brigade who was KIA on 5th December 1915. He is buried in plot IV C 18A of Lijssenthoek Military Cemetery.
Photograph, CWGC paperwork, medals, memorial plaque and identity tag for Alfred John Warner, Essex Regiment, KIA 29 December 1919, buried at Abbeville Communal Cemetery.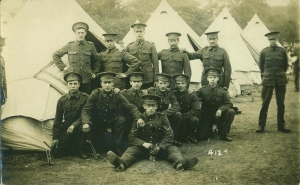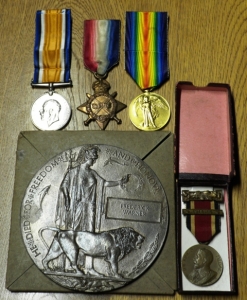 5. Philip Springett donated the medals and the memorial plaque for Henry John Springett, his grandfather. Henry John died of wounds 31 May 1918 and is buried in Lijssenthoek.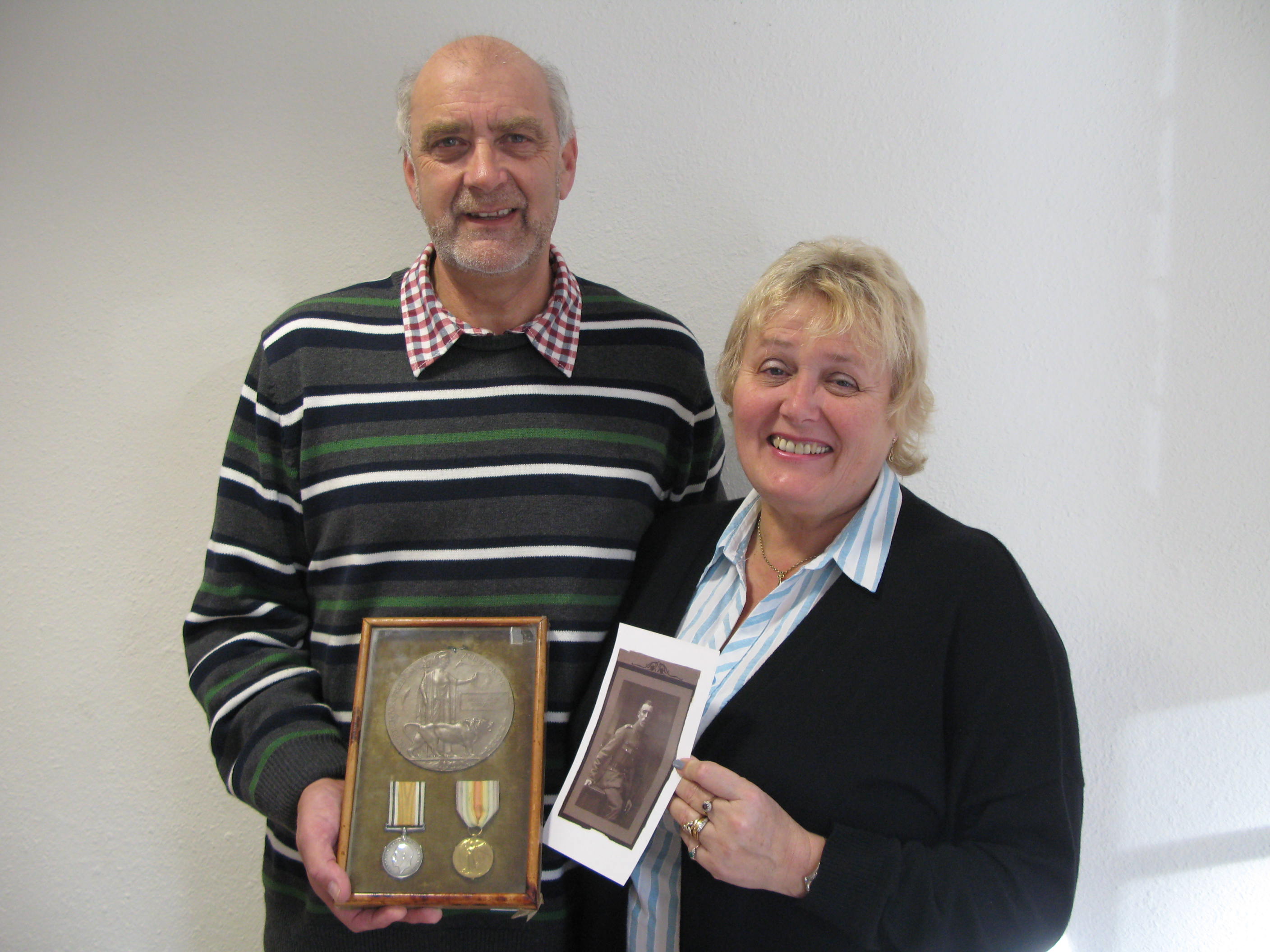 6. Christine Marchand, her brother Vincent and her parents Lionel and Gisele donated the personal objects of their (great-)grandfather Albert Fettu (27/05/1918) who is buried in Lijssenthoek.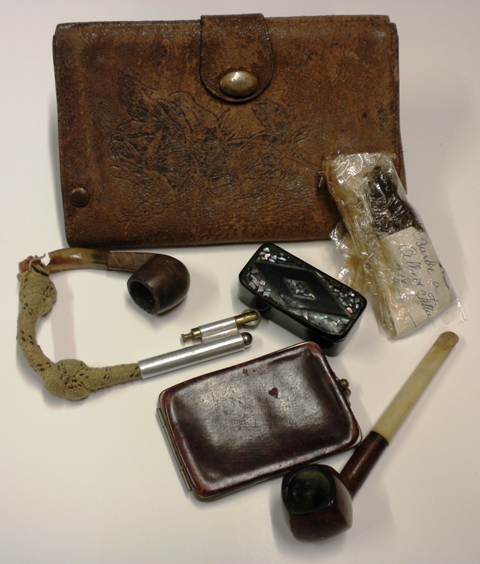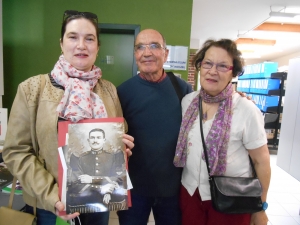 7. Louise Kirtland donated the medals of her great-uncle Frank George (19/07/1918). She also donated letters written by him when he was at the front. Frank George is buried in Lijssenthoek.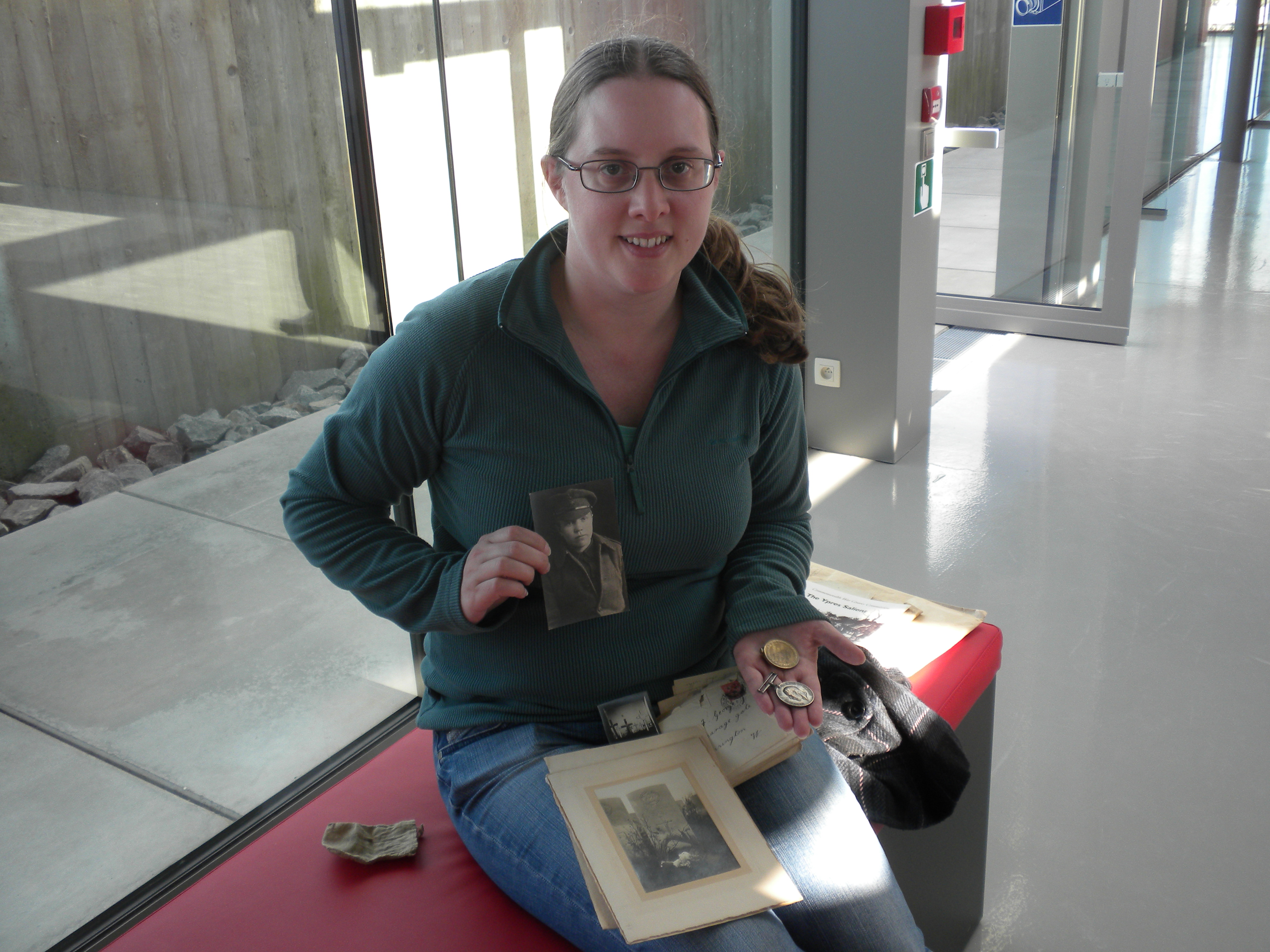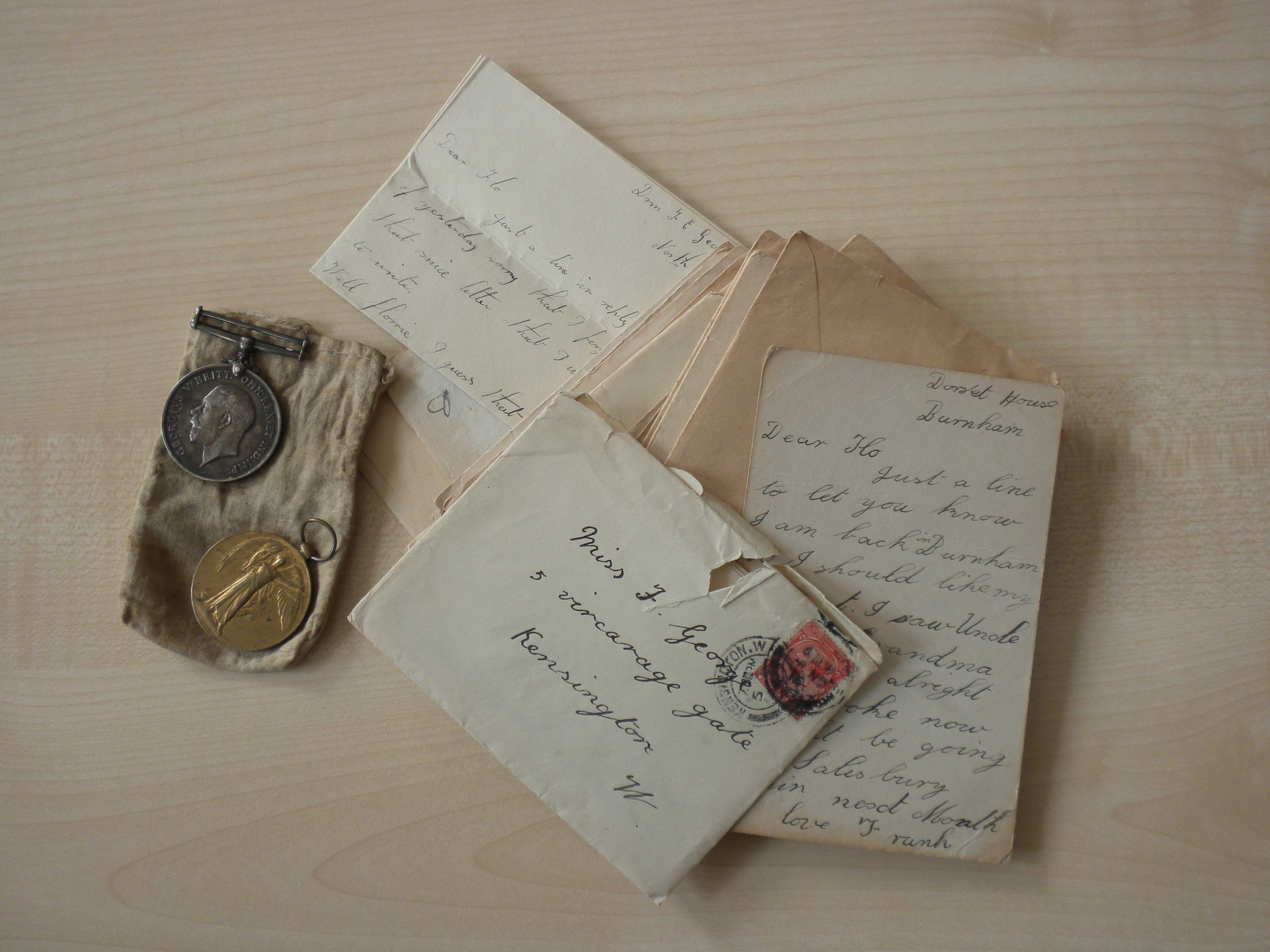 8. The Flemish writer Stefan Brijs donated the books that inspired him while writing the novel "Post voor mevrouw Bromley" (2011 - Stefan Brijs)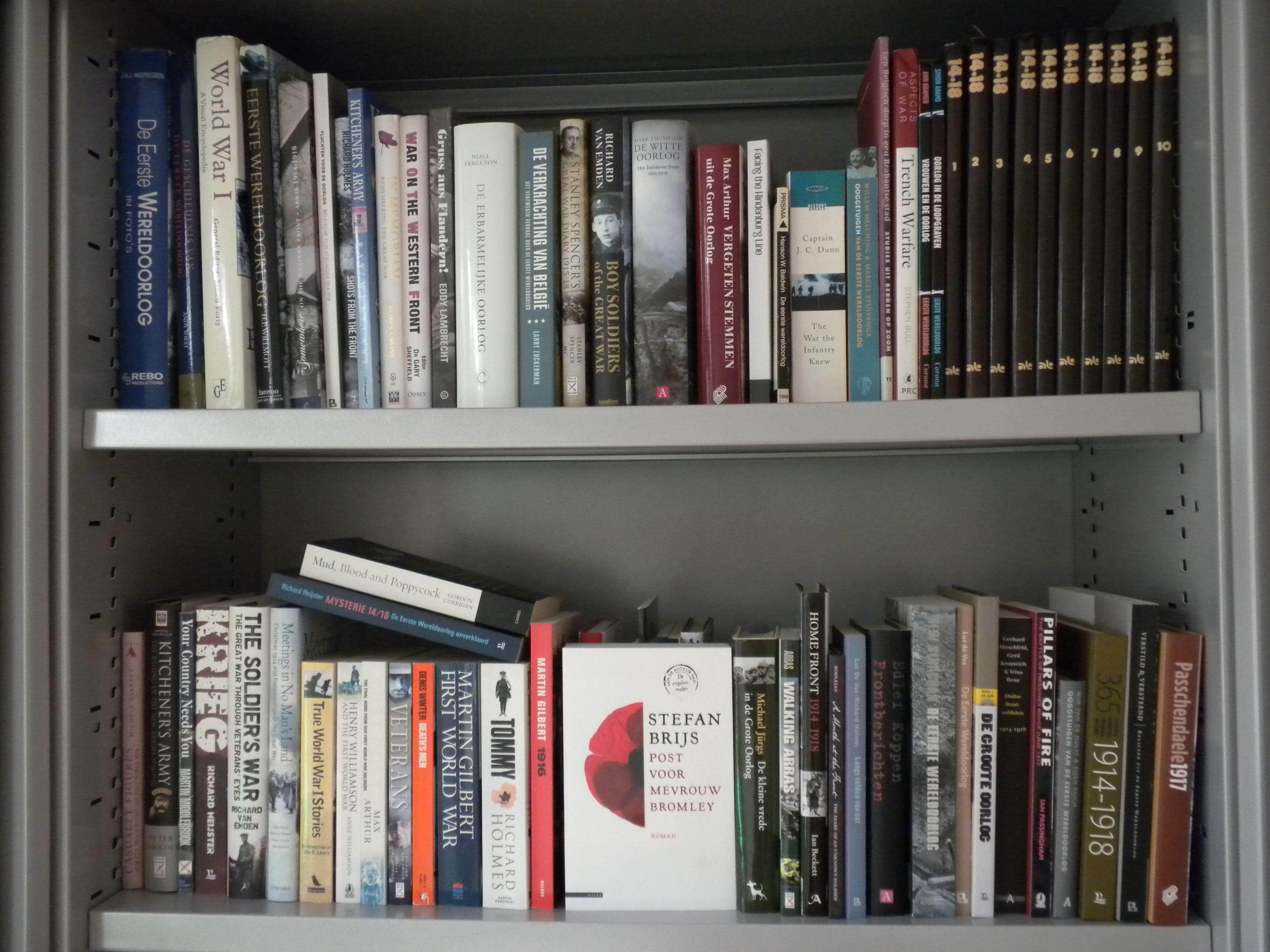 9. Marie Louise De Keirsgielen offers two postcards of a French chaplain who resided at Remy Siding.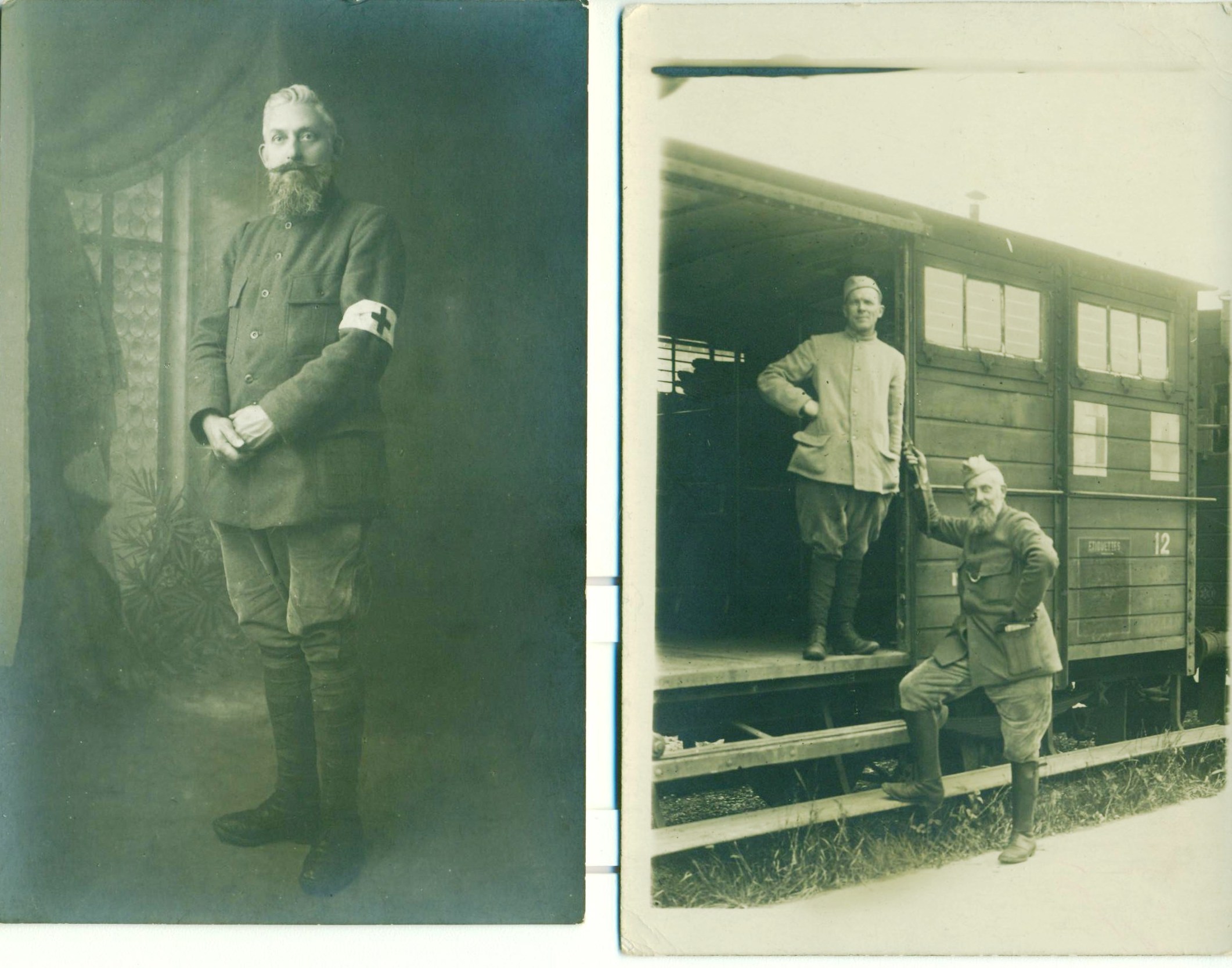 10. Karen Rudd gave on loan the memorial plaque of Harry Wilfred Rendell (27/10/1917), buried in Lijssenthoek + a complete christmas box 1914 + a photograph of HW Rendell.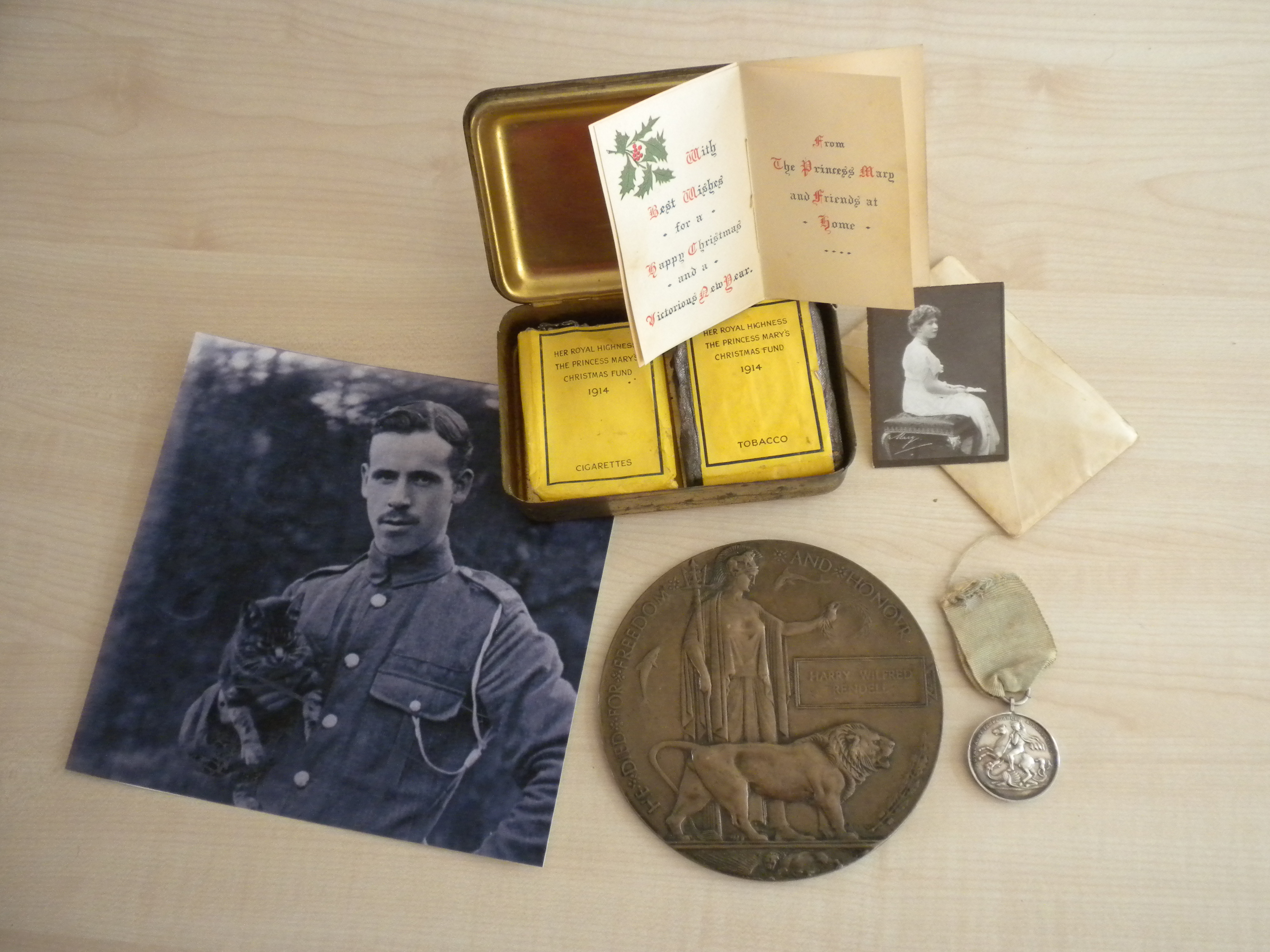 11. Andy Bish has donated the memorial plaque of James Cullumbine (20/12/1915 - buried in Lijssenthoek), a christmas tin box and several silk cards.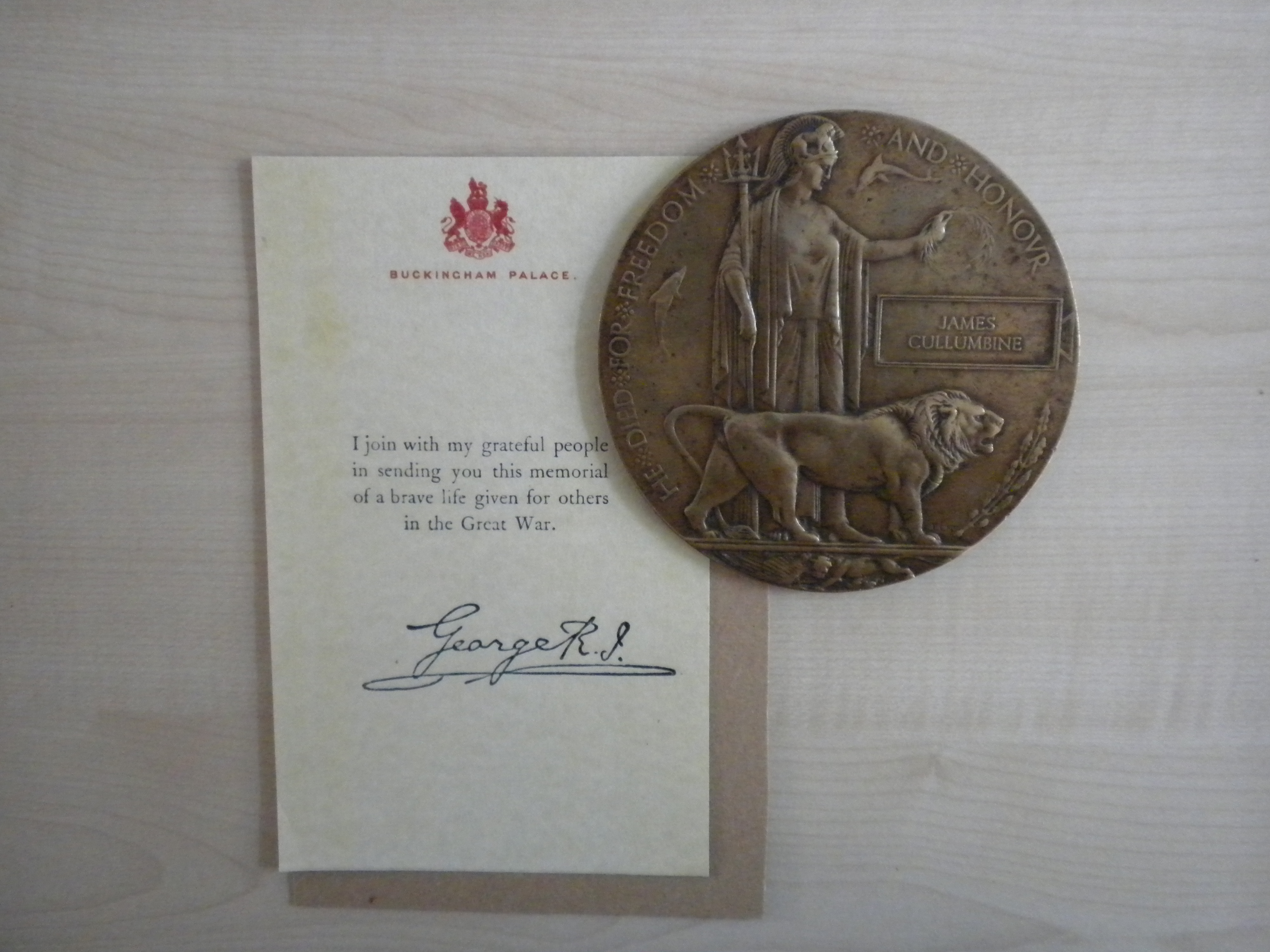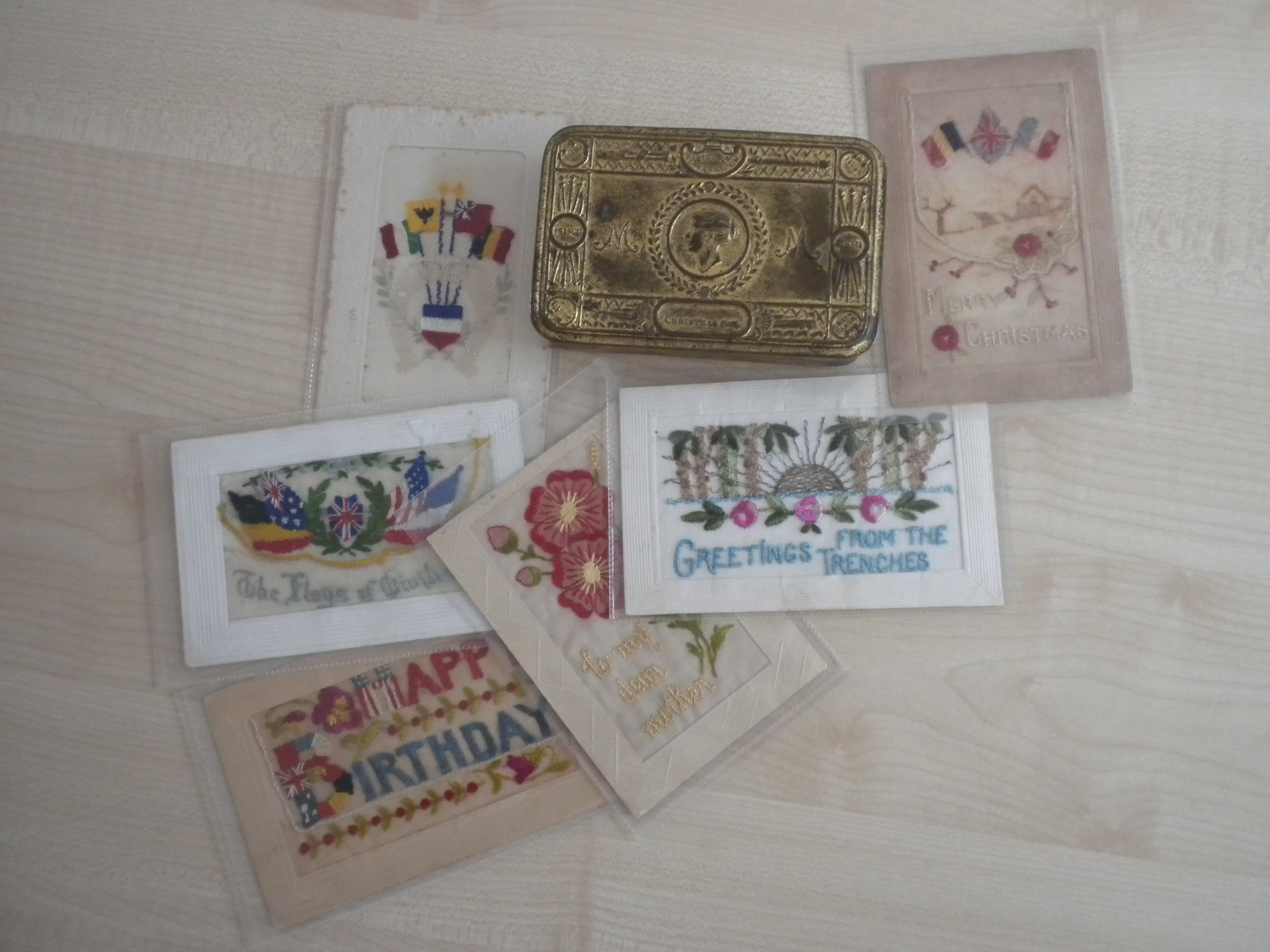 12. Dave Empson left us a frame remembering Private Albert Victor Hutson (23/01/1916), buried in Lijssenthoek.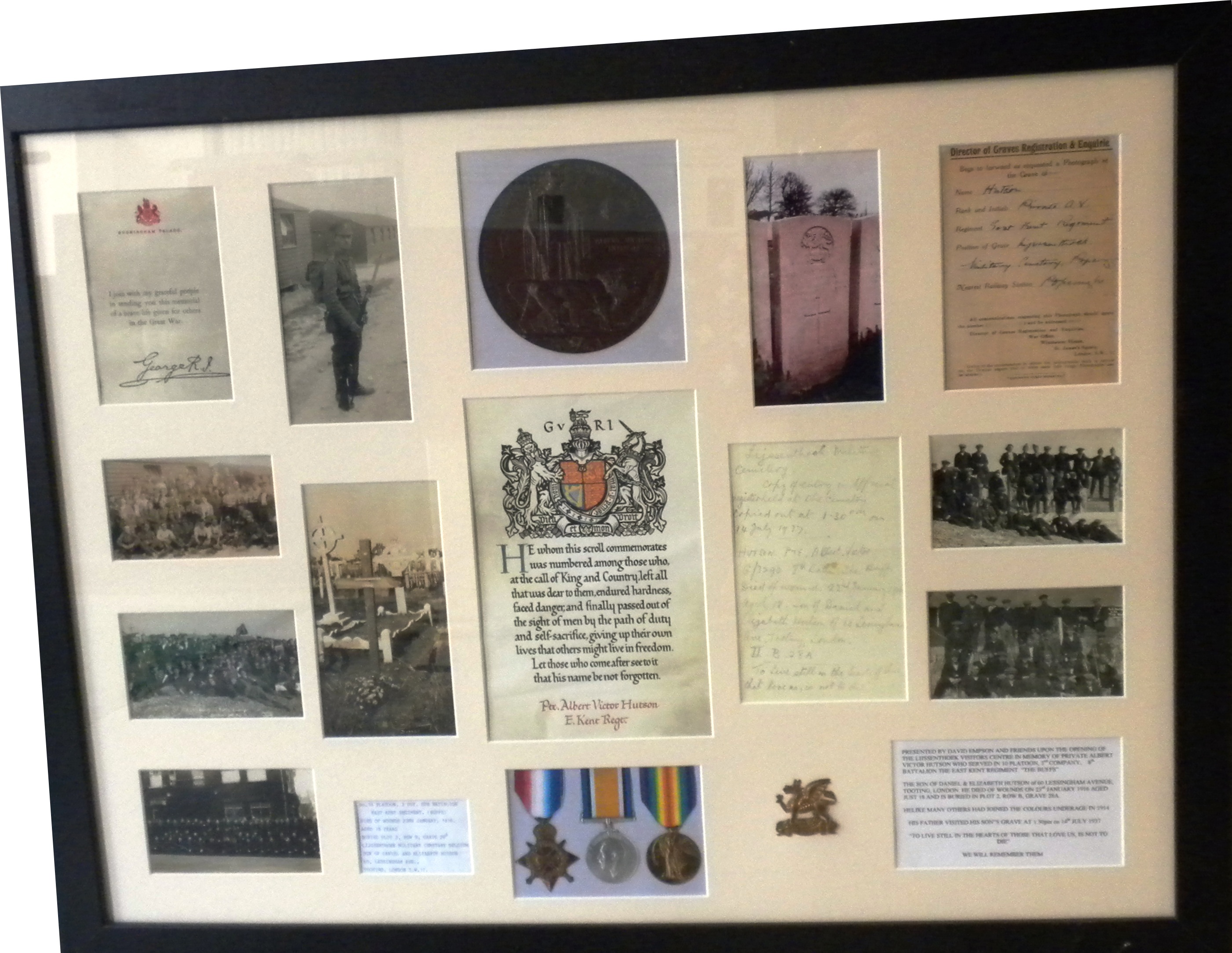 13. Alan Harrison donated objects which belonged to George Henry Gadsby (19/02/1917): soldier's small book, gun licence, memorial plaque, victory medal.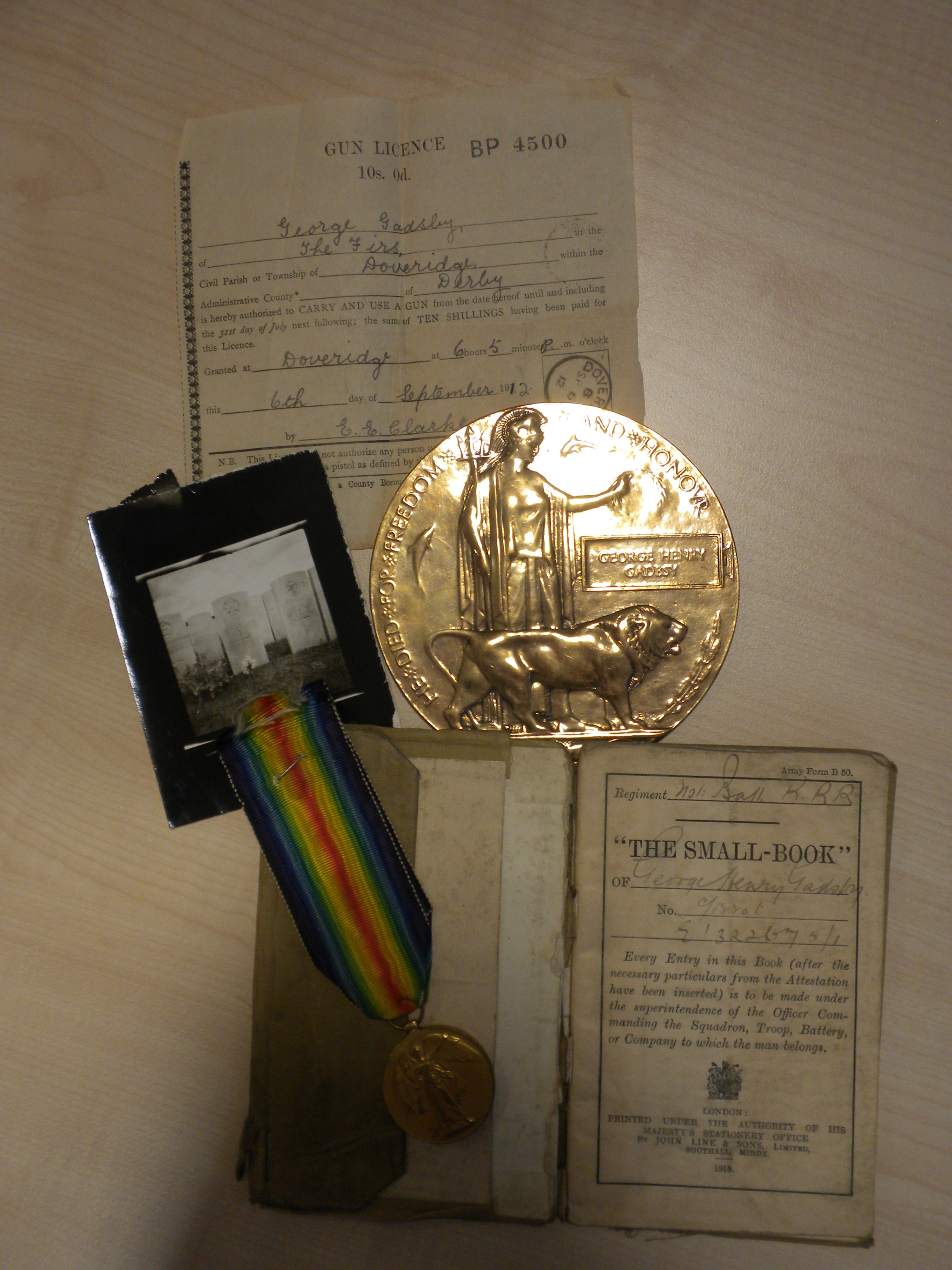 14. The family Ryckeboer-De Corte from Bruges donates the complete series of "The Great War ... I was there! - Undying Memories of 1914-1918", edited by Sir John Hammerton, 1939. The donation also comprises the book 'Tout ce qu'il faut savoir', edited in Parijs, Librairie Ch.Delagrave. This book belonged to the collection "British gifts for Belgian Soldiers", an organisation which had its office in London.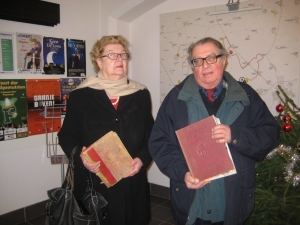 15. Martin Samyn donates a wooden signboard with inscription "Canteen - Retail only". The sign was fixed on a barn near a pub which was situated at Abele. The sign is made by the British and indicates the presence of a canteen, a place where soldiers could buy drinks and food. The insignia is that of the 34th Division.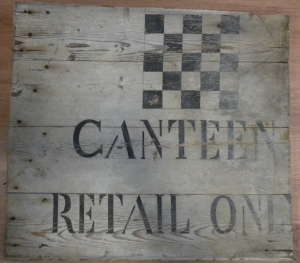 16. Jan Vancoillie donates a postcard of Lijssenthoek cemetery (1920) and a memorial card remembering Simon Jais, a German soldier who died in Poperinge. He has no known grave.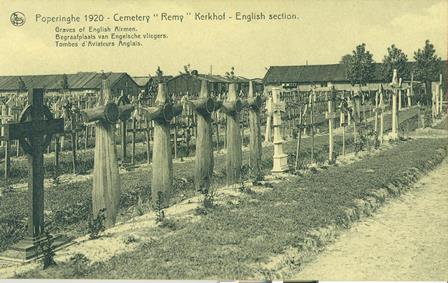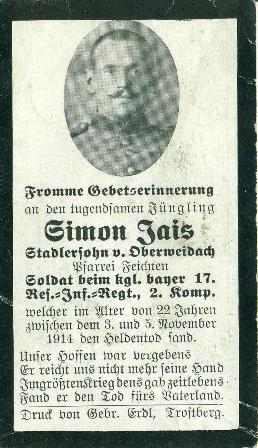 17. Laura and Barry Gray donate letters, photo's and official documents regarding Sidney Cowley (17/10/1917), buried in Lijssenthoek.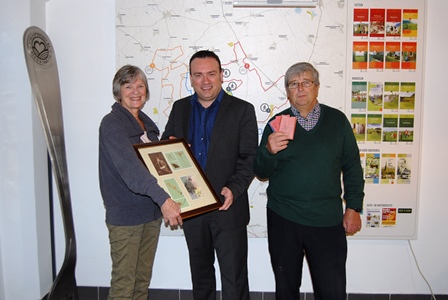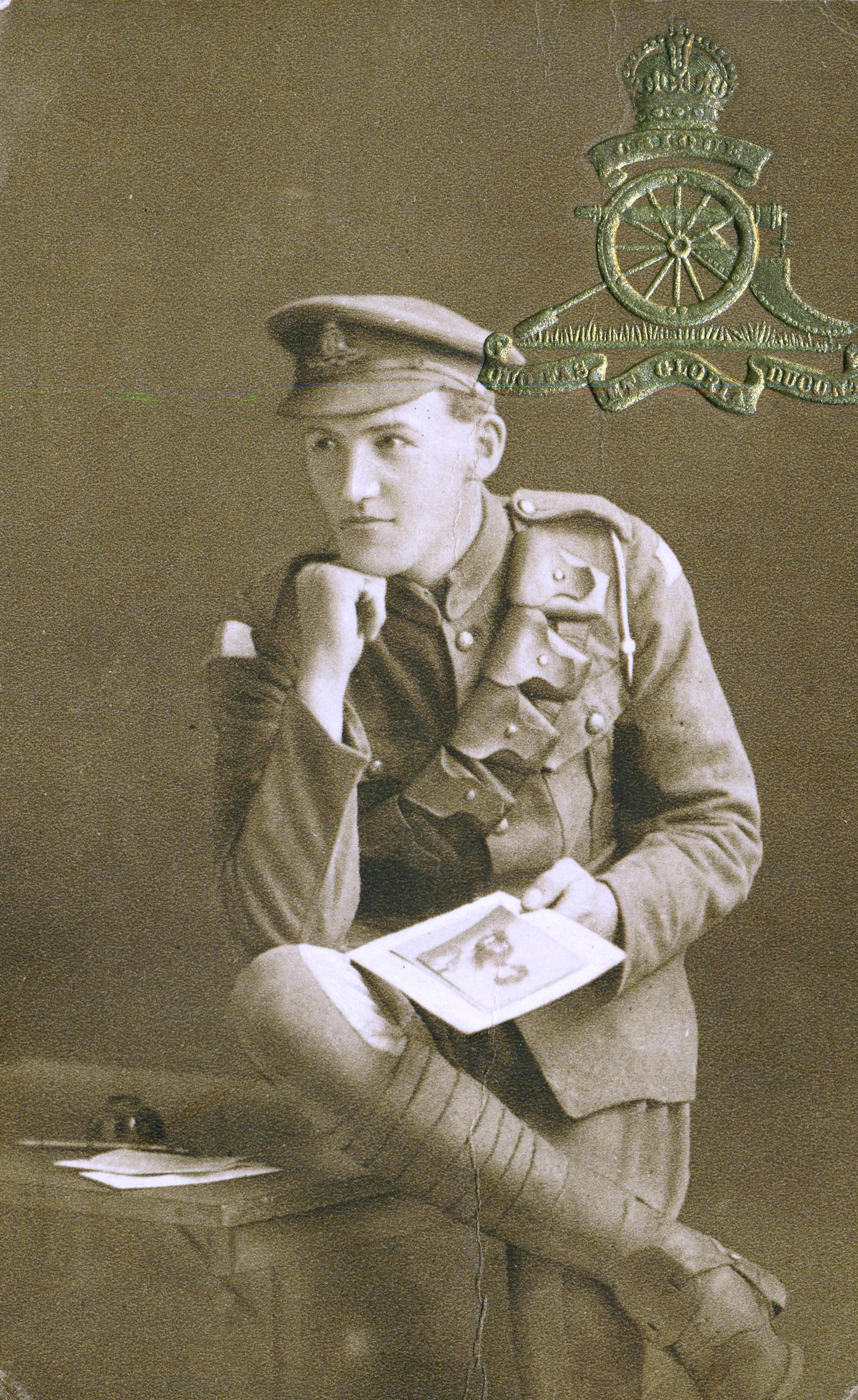 18. Caroline Ryckeboer donates a songboek, edition prisoners of war camp Göttingen, 1918; she also donates a memorial card of the belgian soldier Adolphe-Lambert Sterckendries.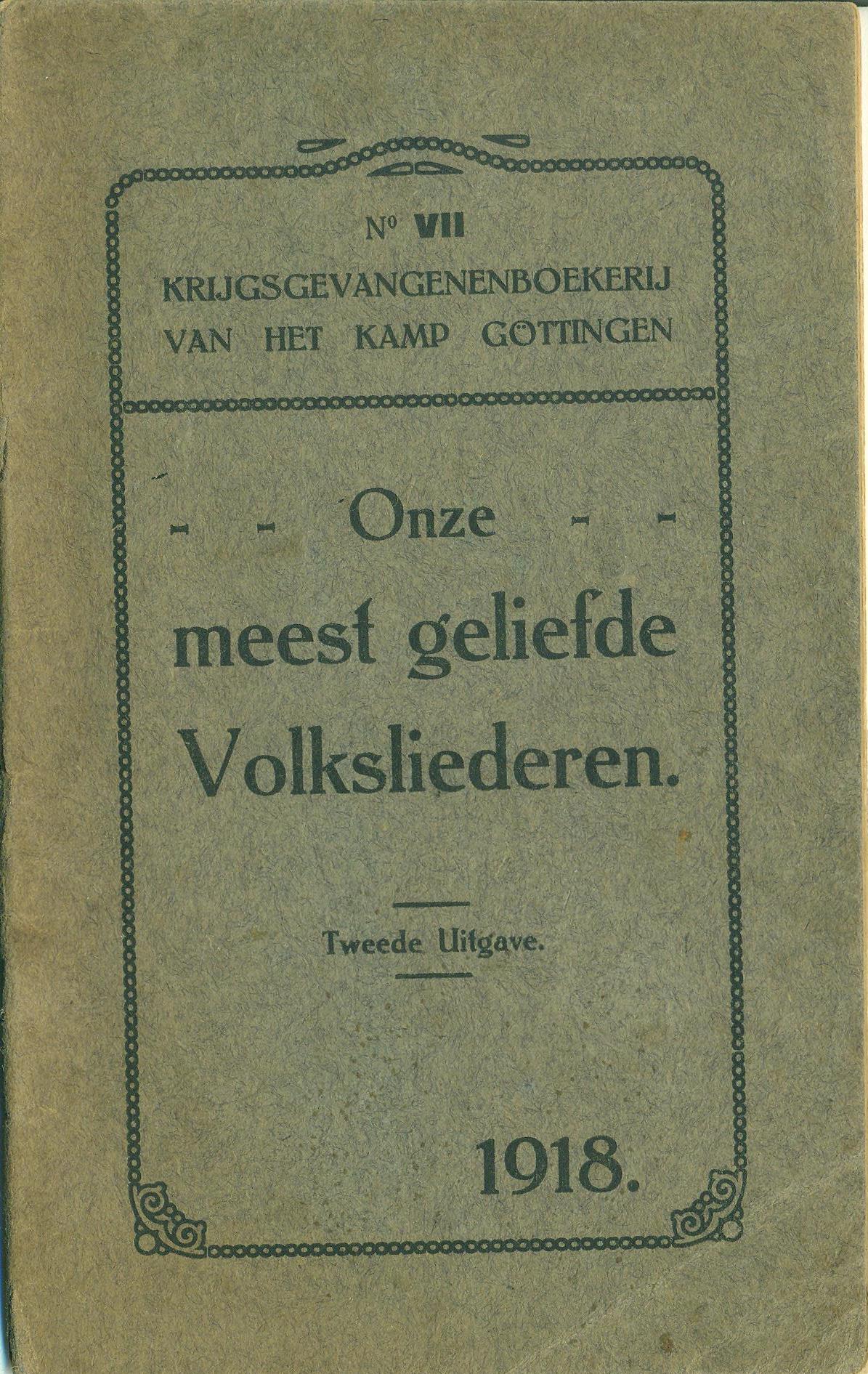 19. Henri Saesen donates a postcard 'Les enfants des Flandres - Colonie Scolaire de Sèvres'.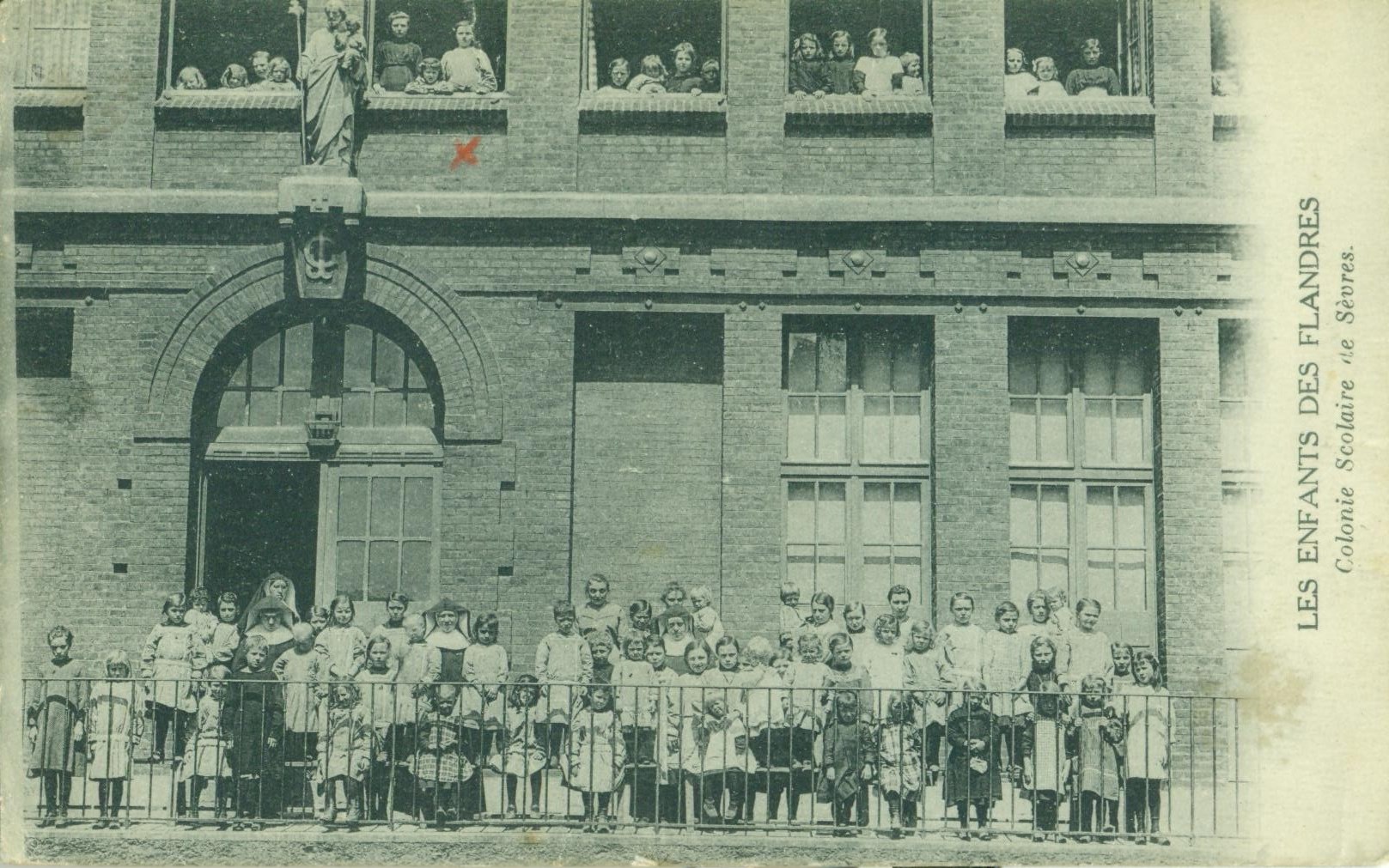 20. Jenny Plumb donates a picture of her great uncle Sydney Graney Zensz. She also donates the official scroll of honour, his will and a lettre of condolence written by a nurse to his family.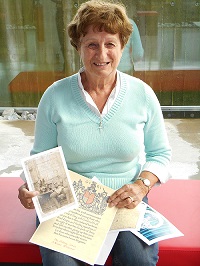 21. Paula Indevuyst from Reningelst donated 4 postcards with soldiers on. She found them in a box full of photographs. They belonged to Jules Vermeulen, grandfather of her husband. We also received a picture of Marie-Louise Billiau, spouse of Jules.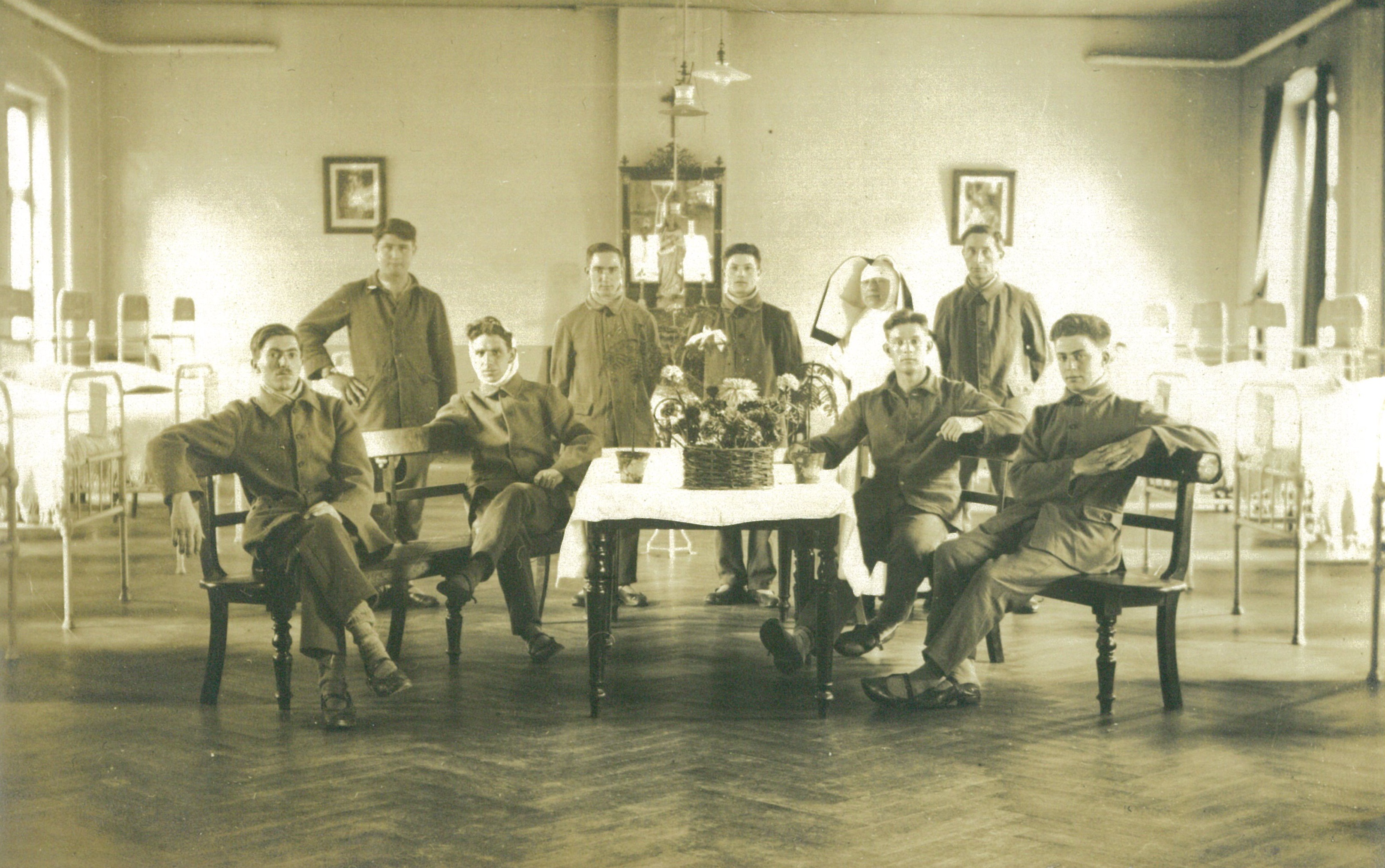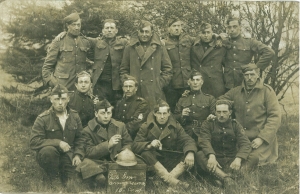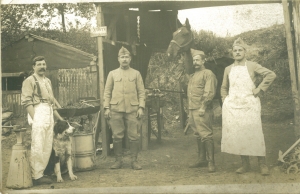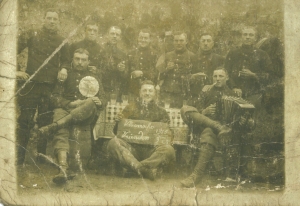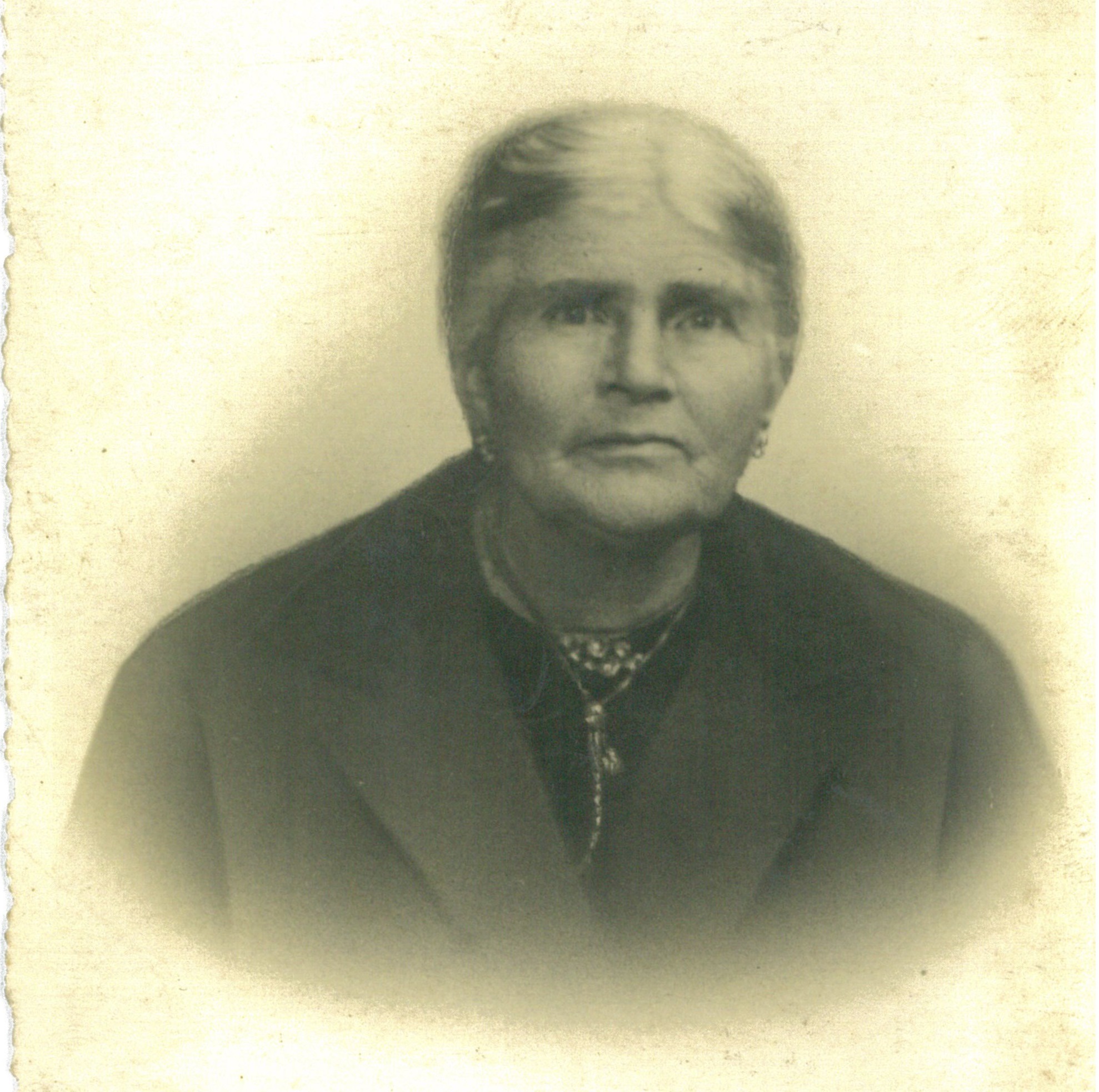 22. Mary Parkinson donated a postcard sent by Thomas John Sargent (buried in Lijssenthoek) to his family. She also donates several photos of his family.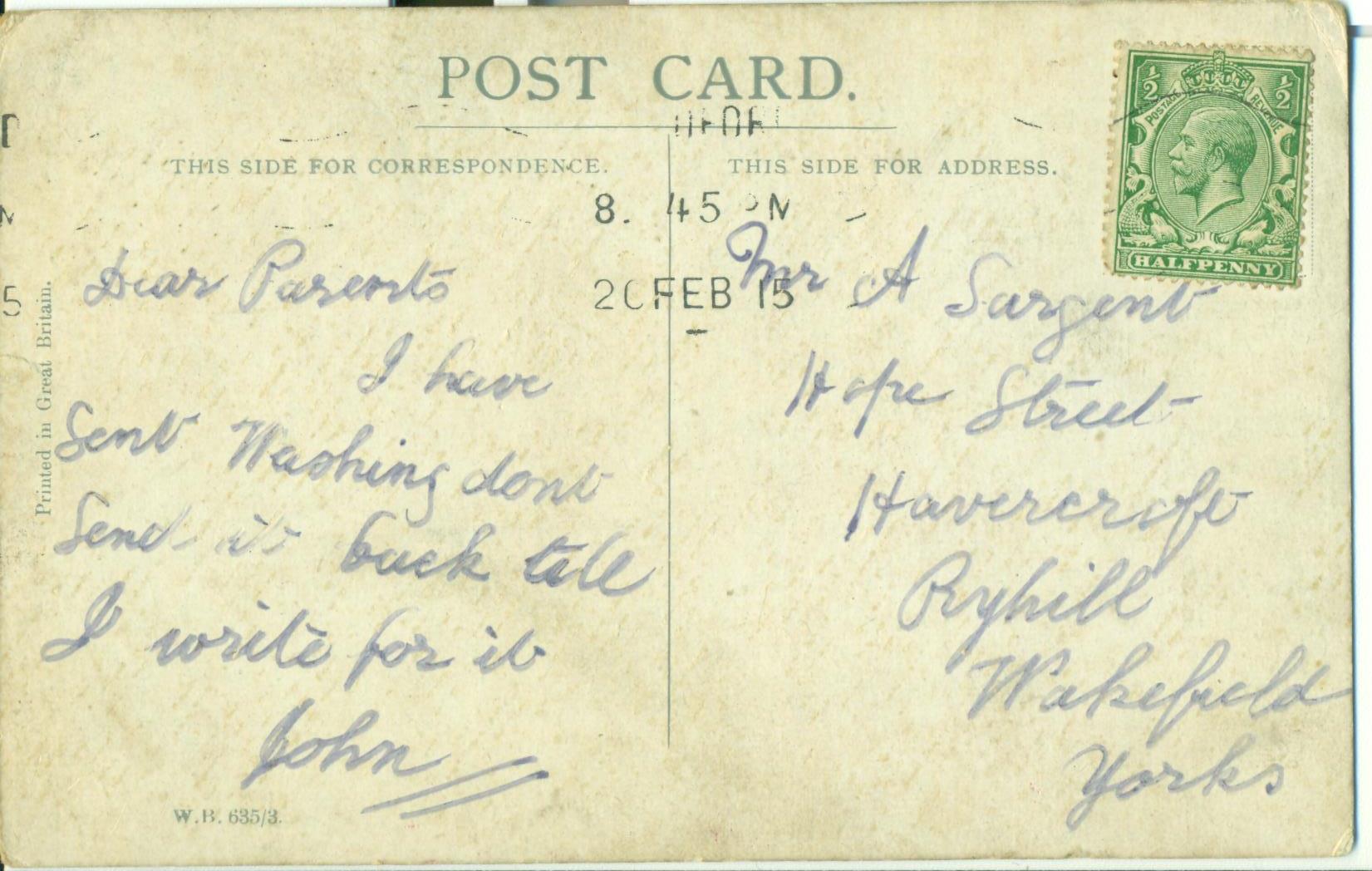 23. Emiel Desmyter donates some parts of a narrow gauge and a German infantry rifle.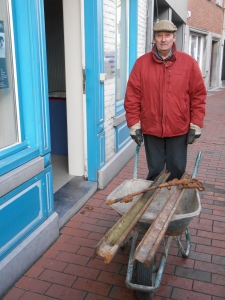 24. Ann Freer donates a tinbox crafted by John Grothen (21/09/1917, buried in Lijssenthoek), some photos and a postcard sent by John to his sister while he was in Egypt. Ann is the grand niece of John.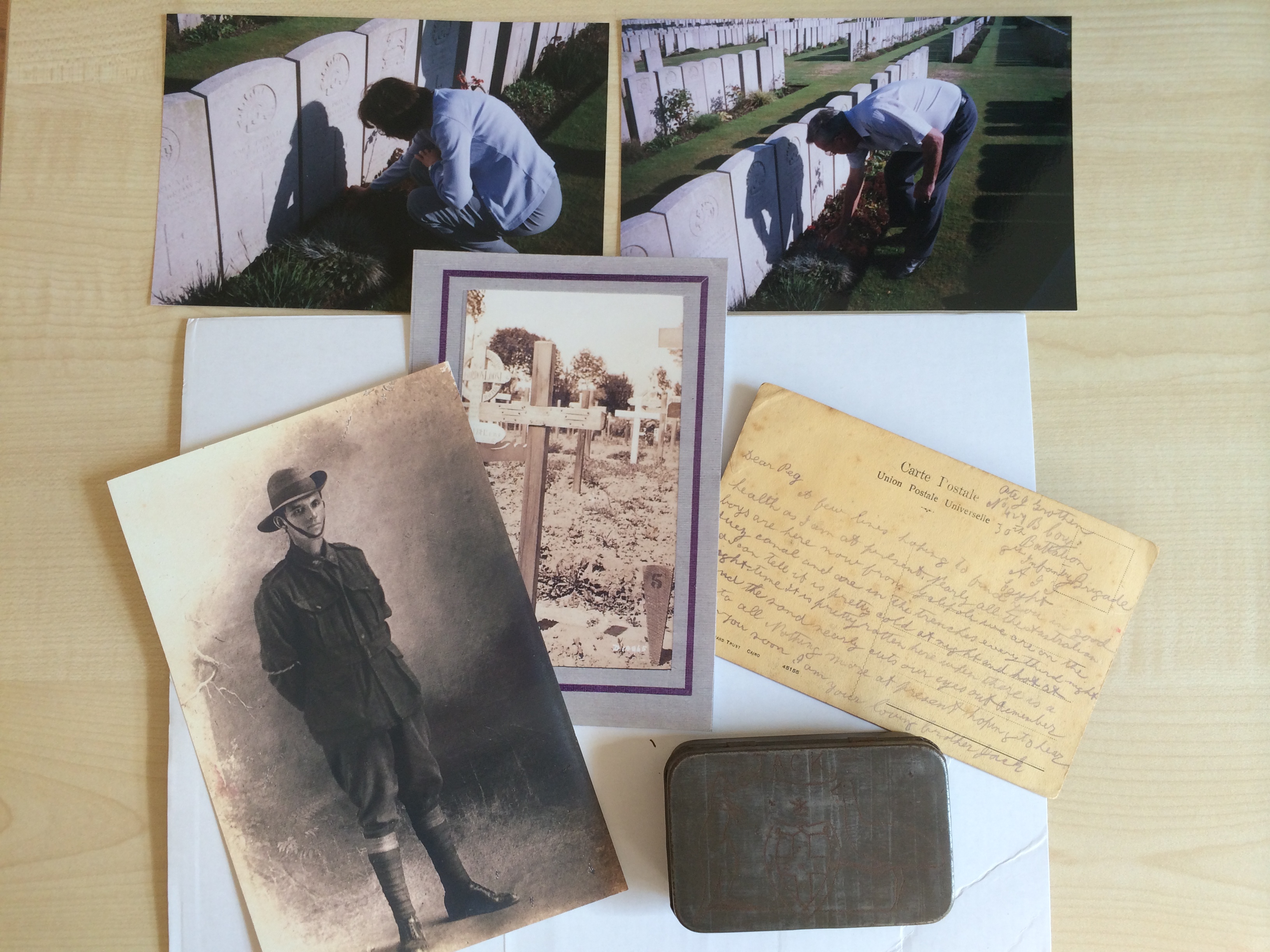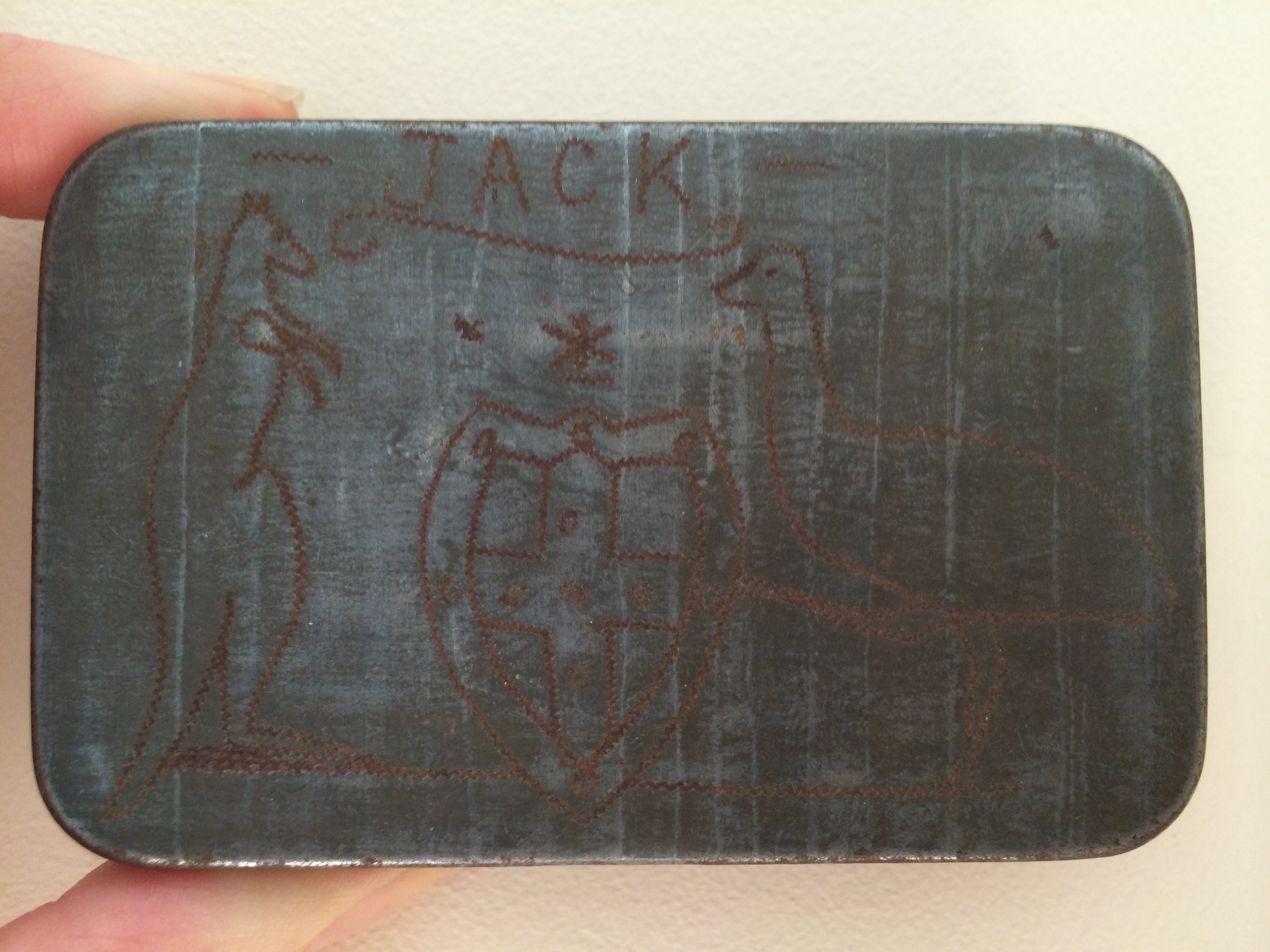 25. The Watts family donates two uniform badges wich belonged to George Pile Watts (25/06/1917, buried in Lijssenthoek) and a postcard sent to his sister Alice.